electric scooter side stand spring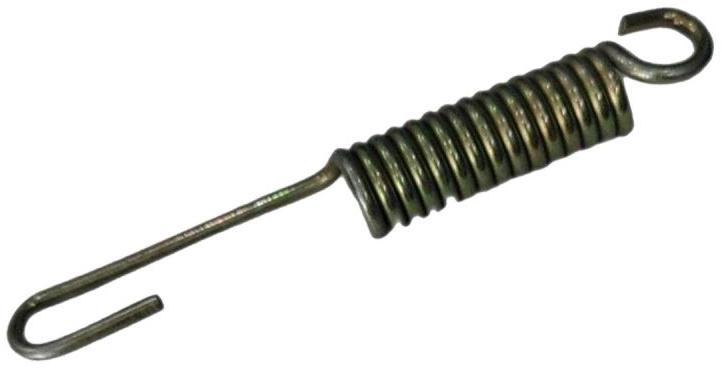 Price :
5.00 - 10.00
/ piece
MOQ : 5000 piece
Business Type
Manufacturer, Exporter
Brand Name
SAC
Material
Stainless Steel
Finishing
Polished
Click to view more
Product Details
Application
electric scooter side stand manufacturing
Feature
Corrosion Proof, Easy To Connect, Flawless Finish, Good Quality, High Durability, Robust Design
Type
Motorcycle Side Stand
An electric scooter's side stand spring is a critical component that aids in deploying and retracting the side stand, also known as the kickstand. This spring plays a crucial role in ensuring the stability and safety of the scooter when it's parked. Here's a description of an electric scooter's side stand spring:
Material: Side stand springs for electric scooters are typically made from high-quality steel or alloy materials. These materials are chosen for their strength and resilience to withstand repeated compression and extension as the side stand is raised and lowered.

Coil Shape: Most side stand springs are coil-shaped, featuring tightly wound coils. This design allows the spring to store potential energy when compressed and release it when the side stand is deployed or retracted.

Mounting Points: The side stand spring is attached at one end to the scooter's frame or chassis and at the other end to the side stand itself. When the scooter is in an upright position, the spring is stretched and stores energy. When the side stand is lowered, the spring compresses.

Function: The primary function of the side stand spring is to assist the rider in deploying and retracting the side stand with ease. When the scooter is parked, the rider can use the side stand to keep the scooter upright. The spring's tension holds the side stand securely in place. When it's time to ride again, the rider can easily lift the scooter, and the stored energy in the spring helps retract the side stand smoothly and securely.

Safety: A properly functioning side stand spring is essential for safety. It prevents accidental deployment of the side stand while riding, which could lead to loss of balance and accidents.

Maintenance: Like other mechanical components, the side stand spring may require periodic inspection and maintenance. Over time, it can lose tension or become damaged, affecting its ability to function correctly. Replacing a worn or damaged side stand spring is essential for the scooter's safety and stability.
Proper maintenance of the side stand spring ensures that your electric scooter remains safe and reliable when parked. If you encounter any issues with the side stand spring, it's advisable to consult your scooter's manufacturer guidelines and seek the assistance of a qualified technician or mechanic to ensure that any repairs or replacements are carried out correctly and safely.
Looking for "
electric scooter side stand spring

" ?
piece